Kali ni nak buat post pasal fashion pulak.
Mesti korang pelik kan, sekejap buat pasal boring la, sekejap buat pasal biodata laa, sat gi buat pasal benda lain pulak..Tapi takpe la, u all nak cakap apa pon I tak kisah. Kalau dah agak-agak bosan nak baca entri I, jangan baca..hehe.
Ni bosan punya pasal la ni tetiba terdetik pulak idea nak buat pasal fashion. Bukan fashion apa pon, cuma nak share sikit pasal kaftan dresses. Suka tengok tapi xmampu nak pakai lagi. Bukannya apa, cuma takde lagi event yang sesuai nak pakai . Paling kuat pon pakai kebaya je..ngeh.ngeh
Sejak dua menjak ni, I tgk kaftan dresses dah makin popular di kalangan wanita-wanita and gadis-gadis. Dulu-dulu, kaftan dress ni buat baju tido je. Tapi sekarang, design dah up skit jadi macam-macam dress. Sapa yang tak taw lagi macam mana lah rupa kaftan dress ni meh jeling-jeling kat bawah:
majlis makan malam ok kot?
buat baju raya pon style juga kan?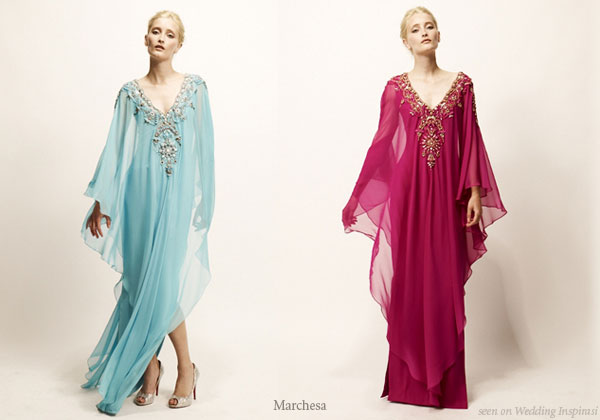 ni majlis apa pon sesuai kecuali kenduri tahlil..heh
black is the new red.
go shopping!
gorgeous.
Astalavista!